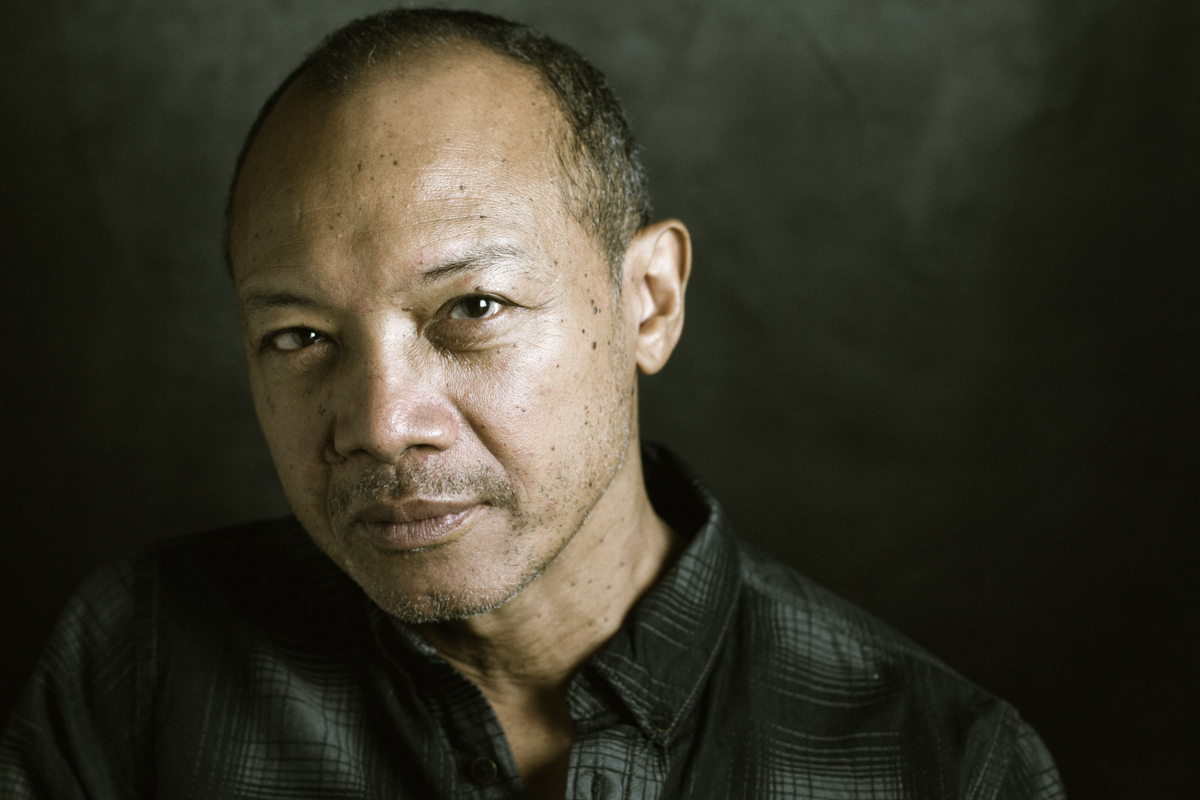 Paul Calderon was born on a remote
 farm with no electricity or running
water high in the beautiful, rugged
mountains of Puerto Rico.  He moved
as a kid from that wild freedom to the
shock of NYC where he honed his sense
of drama in the tenements and tough
streets of the Lower East Side and
Spanish Harlem.  After a stint playing
semi-pro baseball, his dream of going 
pro was shattered by a shoulder injury.
 Later he joined the Army, serving in
Germany for several years while he
struggled to find a new dream.
Back in the States he went to acting school
under the GI Bill, studying with Sonia Moore,
Kim Stanley, Bobby Lewis, Irene Moore and
Wynn Handman.  As a writer he published
several short stories, optioned screenplays,
and was a co-writer of Abel Ferrara's cult
classic "Bad Lieutenant", in which he
co-starred opposite Harvey Keitel.
He was made a member of the Actors Studio
in 1984, and eight years later was one of the
 founding members of LAByrinth Theater Co.,
where as writer/director he helped mentor
such talent as Philip Seymour Hoffman,
Stephen Adly Guirgis, Sam Rockwell,
David Zayas, Lauren Velez & Manny Perez.
As an actor he has had the honor and
great fortune of working with some of the 
greatest talent of our time - Robert DeNiro,
 Al Pacino, Robert Redford, Sidney Lumet,
Spike Lee, Nick Nolte, Gerard Depardeiu,
Christopher Walken, Steven Soderbergh, 
Steve Buscemi,  Martin Scorcese, Edy Falco
Tim Roth, Ellen Burstyn, Quentin Tarantino
Sydney Pollack, Melissa Leo, Woody Allen,
Alejandro Inaurritu and George C. Wolfe. 
He's won numerous awards for his theater,
film and television work, including an Obie
for his performance in "Blade to the Heat" 
at the Public Theater, and a SAG Award
nomination for his part in the ensemble
cast of Boardwalk Empire's final season.
For many years he's been on the faculty
 of NYU Tisch Graduate Film School,
The Lee Strasberg Institute, and
The School of Visual Arts.
Play Now